The state of Florida is known for many things: beaches, theme parks, auto racing, and sunshine. It's no surprise that people continue to buy properties in various Florida cities. Jacksonville, Tampa, and Orlando are just some of the hottest real estate markets in the country today.
But did you know that Florida is also home to some of the best golf courses in the country? The City of Naples boasts several communities that attract golfers and homebuyers. It's also the reason why people consider Naples the "Golf Capital of the World."
What do the best golf communities in Naples, FL have to offer? Continue reading below to find out why you should invest in them.
Golf Courses & Communities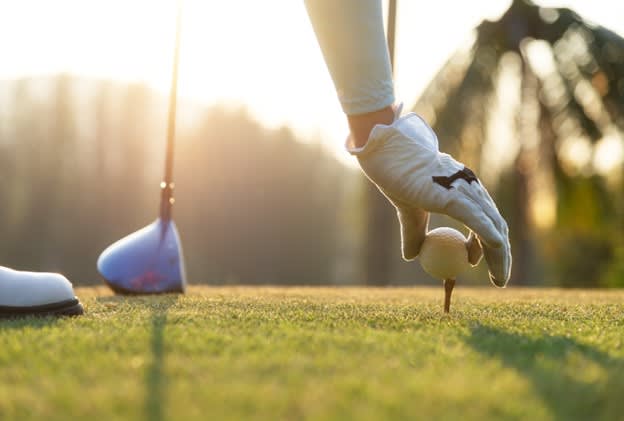 How do golf courses and communities impact Naples and Florida, in general? Even back in 2013, Florida's direct golf economy was already estimated at $8.2 billion. It was at par with agricultural products ($8.3 billion) and exceeded other key industries like medical supplies manufacturing ($6.5 billion) and amusement and theme parks ($5.4 billion).
The industry eventually generated $11 billion in total economic impact. It translated into $3.6 billion in wage income enjoyed by over 132,000 workers. According to the Florida Sports Foundation, the state is home to over 1,100 different golf courses that cater to over 48 million rounds every year. More than half of the players (54%) are locals, 33% are out-of-state visitors, and the rest of the players are non-locals.
Best Golf Course Communities to Live in Naples, Florida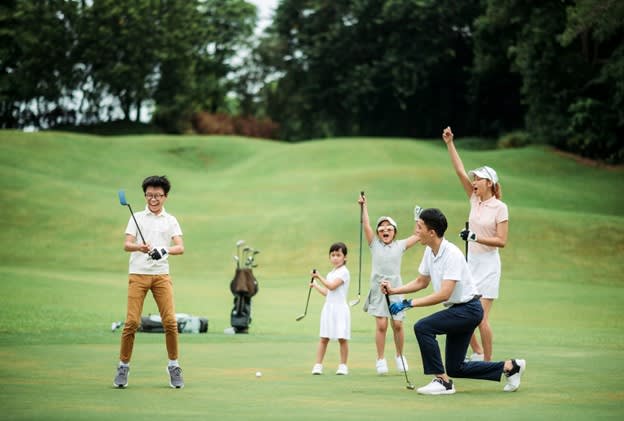 Pelican Bay
A top-notch golf community in Naples, Pelican Bay offers breathtaking views of the Gulf of Mexico. It is also home to The Club at Pelican Bay, a prime golf club for members only. Its 27-hole golf course comes complete with practice facilities, restaurants, and dining rooms.
The key features of The Club also include the course's lush mangrove preserve and its resort-style amenities.
Riviera Golf Estates
Single-family homes and condos are the most dominant types of properties in Riviera Golf Estates, making it one of the best golf communities in Naples, FL for new families.
It features an 18-hole golf course that goes by the pay-for-play concept instead of requiring membership and the accompanying charges. For residents who want to engage in sports other than golf, this community has tennis, bocce ball, and pickleball courts.
Miromar Lakes
Another top-rated golf community in Naples, Miromar Lakes is home to the Arthur Hills Signature Championship Golf Course. The par-72 private golf course was once hailed as GolfWeek's Best Residential Course. It also happens to be the only "signature" golf course in Southwest Florida.
As expected, the golf club comes with a myriad of amenities that residents and golfers can enjoy. Interestingly, Miromar Lakes is also a residential waterfront luxury resort. It features over 700 acres of freshwater lakes and about three miles of white sand beaches.
Talis Park
This luxury community combines architectural influences from Santa Barbara, the West Indies, and Spanish Eclectic elements. Like other prime golf communities, the homes don't fall short in terms of world-class amenities.
However, it is the 133-acre golf course that serves as the community's main attraction. Designed by Greg Norman and Pete Dye, the Talis Park golf course features a rolling landscape with slopes that resemble those found in Tuscany golf courses.
Esplanade Golf & Country Club
The Esplanade is a private golf and country club community developed by Taylor Morrison, one of the country's biggest home-building companies. It is nestled within 1,800 acres of wetlands, freshwater lakes, and natural preserves in Northeast Naples.
The community features a mix of luxury coach and single-family home designs. Residents are treated to unobstructed views of freshwater lakes and an 18-hole, par-72 championship golf course. Country club members may also spend their weekends enjoying other amenities of the clubhouse. For starters, you can dip in the outdoor swimming pool with a Tiki bar. Alternatively, there's a heated Olympic pool if you wish to do some laps, as well as a business center, a luxurious spa, and a tennis complex.
Collier's Reserve
The only private country club that offers exclusive kayaking access to the Gulf of Mexico, Collier's Reserve allows residents to enjoy the natural beauty and wonders of Naples in a unique way.
The golf community's biggest draw is still the 18-hole golf course designed by Arthur Hills. The homes, meanwhile, are located on 450 acres of land, complete with luxurious amenities, restaurants, and various activities.
Bears Paw
Constructed way back in 1980, this gated golf community features 244 acres of rolling hills, wooded land, and freshwater lakes that remain breathtaking up to today. It features an 18-hole par-72 championship course designed by no less than golfing legend Jack Nicklaus.
Bears Paw is just 10 minutes away from the Naples Municipal Airport and 25 minutes away from Southwest Florida International Airport, so business travelers can fly in and out with ease. A plethora of restaurants and shopping spots like the Mercato, The Waterside Shops, and The Village on Venetian Bay are also just a short drive away.
Other Noteworthy Naples FL Golf Courses
What are the best golf courses in the city? Here are some of the most notable ones:
There are also public golf courses if you want to play with a different crowd. The best ones include Naples National, Hibiscus Golf Club, Tiburón Golf Club, and Arrowhead Golf Course, to name a few.
Benefits of Moving to Golf Course Communities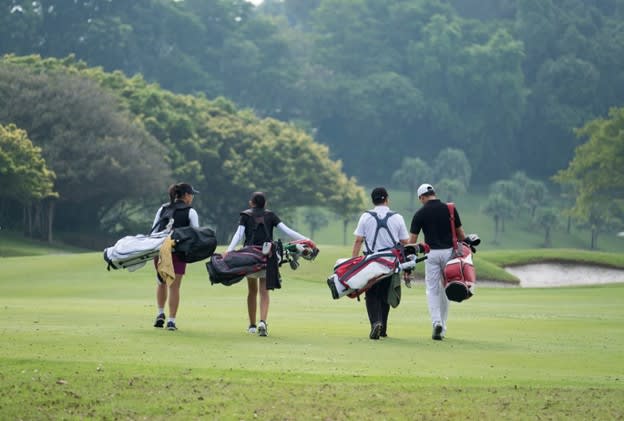 From top-notch amenities to living a luxurious lifestyle, the best golf communities in Naples, FL have it all. Here are the key advantages.
Experience a master-planned community
Buying a home in any of Naples' premier golf communities gives you a chance to live in a master-planned community – so named for its first-class amenities and lovely homes, many of which are custom-built.
Smart technology is also another present feature in most homes in master-planned communities. You will find an array of automated home systems from smart locks to sensors and energy-efficient appliances, all of which aim to provide the utmost comfort, convenience, safety, and security to homeowners.
Gain membership at the finest golf clubs
Having a home in a golfing community means enjoying the benefits of a golf club membership. For starters, you can schedule tee time according to your availability. Simply connect with the concierge to arrange for a slot. Some golf courses offer unlimited golf time with no extra green fees.
You may also get discounts on apparel, golf cart rentals, golf balls, as well as related fees if you have guests. Some golf courses host special tournaments. As a member of the community, you may get free access and even eligibility to play in these events.
A good example is the Terra Cotta Invitational, which is an annual tournament hosted by the Naples National Golf Club. It started back in 1996 and has featured juniors, mid-amateurs, and collegiate golfers.
Another important golf tournament is the Chubb Classic. Already in its 35th year, the tournament is considered the flagship PGA TOUR Champions event in Naples.
Improve your game tenfold
Living in golf communities in Naples, FL can help improve your skills exponentially. And if you haven't played golf your entire life, you can start learning under the best conditions possible. With easy access to the golf courses, you can play practically anytime you want. You can join private group lessons and learn from some of the best instructors in the city.
Also, you'll have more time to improve other aspects of your game. You can develop proper golf etiquette and techniques you wouldn't normally learn during casual play.
Increase opportunities to network and socialize
Living in a golf course community opens up opportunities to forge friendships and alliances with different people. Aside from inviting your friends to come over for a round of golf, you can also make new friends with existing residents. As a result, you can establish new connections and build a larger network.
If you're a business owner, golf is one of the few activities that'll help build your business acumen. A lot of businessmen play golf to unwind from their daily stresses at work. But, more than that, they use the time to meet potential partners or strengthen existing business ties. The quality time you spend especially after the game is crucial, as you get to talk not only about business but also about other aspects of life.
Enjoy majestic views
Living in a Naples golf community, you can wake up every morning and marvel at the views of the lush fairways and their respective natural backdrops of either sea or forest. You also get to enjoy the fresh breeze of the morning air as you take to the greens for a round or two of golf.
You can choose between a house situated along the fairway or a property with a water view, depending on the community's layout. If you're passionate about your golf, instant access to the fairways will be your biggest requirement. Thus, the closer your chosen home is to the golf course, the better. On the other hand, if you desire a home that gives you a peaceful retreat or the thrill of nature up close, then houses fronting the water are for you.
Boost your health and wellness
With practically unrestricted access to the golf course, you can improve your health and wellness faster and more consistently. A round of golf involves up to 18,000 steps, which is beyond the 3,000 to 4,000 steps an average American takes in a day. Some golf courses also feature a lot of hilly ground that you need to traverse to get to the next point, which helps boost your cardiovascular health.
Residents who are looking for an effective way to lose weight will also find living in a golfing community a big help. Getting sweaty under the sun also boosts the immune system. Golf can give you the right amount of sunlight you need to increase your Vitamin D, which is crucial in keeping the COVID-19 infection at bay.
Have a sense of exclusivity
Living in a golf community will give you a sense of exclusivity on different levels. As mentioned earlier, you'll get access to some of the most luxurious amenities. On top of the golfing equipment, the leading golf communities in Naples, FL have swimming pools, spas, and exercise rooms. Since they're under professional management, they're practically maintenance-free on your end.
You can also use the clubs' function rooms for birthday parties and other major celebrations. Golf communities also have restaurants that cater to residents. Best of all, you get to live in a tight-knit community. Your neighbors likely share the same interests and passions as you.
There'll be plenty of amenities and activities you can share with other residents. In turn, you'll create lasting bonds and stronger ties beyond the golf course.
Benefit from superb resale value
The best golf communities in Naples, FL also yield remarkable resale values. A study by the National Recreation and Parks Association revealed that properties with a view of a golf course have 15% to 30% higher values compared to homes without such a view.
Furthermore, properties in golf course communities register an annual average value increase of around 7%. The key is to invest in a golf community that puts a premium on top-notch maintenance and management.
Are golf communities kid-friendly?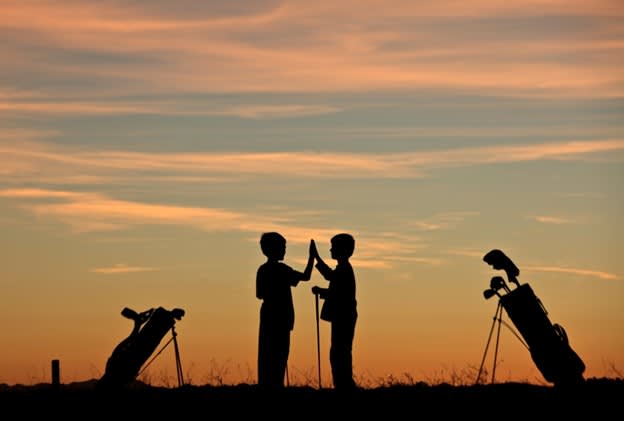 One of the most common concerns people raise about golf communities is if they're kid-friendly. Well, the answer is a resounding "yes!"
Golf communities, especially the ones in Naples, are not only for adults who love playing golf. Even kids can learn the game as a number of these Naples, FL golf courses have a professional training staff who can provide lessons in junior golf. Better yet, you can use this opportunity to bond with your children by teaching them yourself!
And even if your kids want to do something else that's not golf-related, you can be assured of other great facilities within these golf communities that can pique their interest. Some may also have tennis courts, swimming pools, and facilities for other sports. The in-house clubhouses also provide a myriad of amenities, wonderful food, and lounges for bonding with other kids their age.
Another advantage of living in a Naples FL golf community is the proximity to venues that are sure to provide a host of fun things to do not just for kids but also for the rest of the family. Here are some of them.
Let the Experts in Naples, FL Golf Communities Guide You
Are you ready to invest in one of the best golf communities in Naples, FL? Then look no further because you're in the perfect place to start your search. Our team has nearly 20 years of industry experience, especially in residential real estate and golf course properties.
Since 2003, we've served hundreds of clients ranging from first-time homebuyers to experienced real estate investors. By providing superb, personalized services, we have so far sold over $350 million worth of real estate. We also rank among America's Top 100 Real Estate Agents and are recognized as a "Multi-Million Dollar Top Producer."
Connect with us, Jesse and Jeri Hannon of Aquamarine Real Estate, at 239.323.7452 and tell us more about your preferences in a luxury home. You may also email us here for any questions or concerns.